Premium AppBuilder offers you greater privacy and personalised support.
• No advertising
• Personalised email support
• Access to AppShed Academy Premium Courses
• Ability to create courses in AppShed Academy (Developer version only)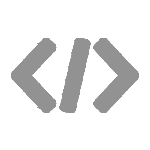 Compare Account Features
Have a look at our Features Comparison Table to get an easy overview of what each of our accounts offer.

Want to discuss your options?
If you are still not sure which account is right for you, we're always on hand to give further information and offer guidance. Why not reach out to us on the Live Chat service (on screen) or email us your question? IoT: Internet of Things
You'll be amazed at how easy it is to build robots using AppShed's IoT Builder.
Build your own Smart Car, Smart Home and many other amazing projects.